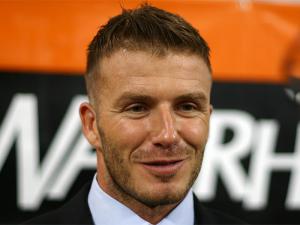 A scrap car dealer is selling David Beckham's old Audi, which was heavily damaged following a crash last November, for half its original price.
The ex-footballer had picked up his son Brooklyn from Arsenal's training ground in his £80,000 silver Audi RS6 when his car was hit by another driver. Despite the Audi being written off, an online trader has listed the "ex celebrity car" on eBay for £42,995.
While some dealers might specialise in taking on scrap cars and selling them on, for a trader selling intact new or used cars, it will be important they have a road risks insurance policy. This will enable them to drive their stock with insurance cover just in case, like the former England captain, they should be involved in a road traffic accident.
The eBay listing for the 39-year-old's banged up vehicle describes it as a "highly desirable sports car", with the seller appearing to be based in Halifax, Yorkshire.
The crash near the Arsenal training ground made the headlines two months ago after a woman in a Mitsubishi collided with them. A witness at the time remarked: "Beckham and Brooklyn are lucky to be alive. Beckham took the hit on the driver's side – it could have been a completely different story."
Beckham was reportedly at fault for the crash, having pulled out at a junction without having seen the oncoming car – the star was "massively apologetic" after the incident, a source told The Sun.