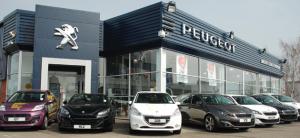 Collapsed Peugeot and Citroen dealerships in Basingstoke have been taken over by Snows Group to create the largest dealership chain in the town. This move has saved a large number of jobs that would otherwise have been lost as a result of the closures.
Snows is a private family-run company that already operates a Kia and a Volvo dealership in Basingstoke. It has had a presence in the region for 50 years and has won praise in the area for giving workers at the Peugeot and Citroen dealerships their jobs back, providing they hadn't found work elsewhere following the collapse of parent company City Motor Holdings.
Snows Group now has 34 dealerships across the South of the UK. Expansion is often an attractive prospect for dealers looking to take advantage of strong market conditions. It is vital, however, that dealership owners and garage owners update their traders combined insurance to reflect their larger premises, stock of cars and workforce.
Neil McCue, the Snows Group board director, said: "Snows Group representatives have visited the Basingstoke sites several times over recent weeks to ensure that we put our best foot forward for employees and customers alike, and we are pleased to have the opportunity to deliver the group's expertise to a wider community.
"This latest acquisition represents a continuation of our key objectives: that is, to increase our network of dealerships across the south and south-west so that we can provide greater choice, and therefore a better experience, to our customers," he added.
The newly acquired dealerships are located on the industrial park that already houses the group's existing Volvo and Kia dealerships and will undergo a rebranding to bring them in line with other Snows Group premises.