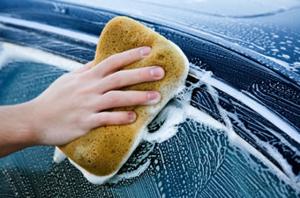 A car dealership in Somerset is preparing to transform its forecourt into a car wash centre, all in the name of charity.
As it did last year, West Country Cars will be inviting motorists to head to its East Chinnock dealership and have their cars washed, with all the proceeds going to Children in Need and BEN, a charity for those who have worked in the automotive industry. Last year's event proved to be a success, with more than £1,000 raised, and the staff are hopeful that this year's car wash-a-thon on Friday 13 November will be just as fruitful.
With a surge of cars on its forecourt and lots of buckets of water splashing around, West Country Cars will need to be extra vigilant in checking its combined motor trade insurance policy is up to scratch. Not only can this business insurance provide protection to cars stored on the site in case they are damaged, but it can also incorporate public liability cover, which is a must for any customer-facing business to protect members of the public while they are on the premises.
Speaking to the Western Gazette, office manager Tara Biddle said of last year's event: "The guys were manic all day, and John and I had to get cleaning too as it was so crazy.
"We had people pulling in off the road to donate but not have their car washed and we had passing traffic honking their horns at us all day as well. It was brilliant."
Co-owner John Sugg told the local paper that the team is aiming to make this year's event even bigger.