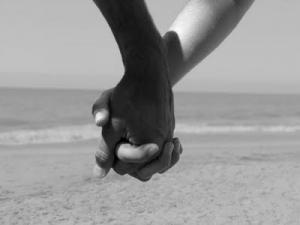 A wife, husband or partner is the biggest influence when buying a car, a new survey has found.
According to new research by data and marketing company Rocket Fuel, just under a quarter (24 per cent) of people said that their spouse or partner had the biggest influence over their choice of car. This ranked above price (22 per cent), the previous makes and models the customer has previously owned (15 per cent), and peer reviews online or in magazines (11 per cent) as the main influencing factors in the car buying process.
Interestingly, when it came to making a decision on which car to go for, consumers said that salespeople played a very small role, with just two per cent saying that dealers themselves were an influencing factor. This is lower than parents (10 per cent), friends (five per cent) or adverts (three per cent).
In much the same way that car dealers will hunt out an online road risks insurance policy, car buyers too are going online to kickstart the car buying process, Rocket Fuel said.
The research, which incorporated analysis of 270 million advertising impressions across 43 automotive campaigns and a survey of 329 UK car buyers, found that 76 per cent of Brits are using digital platforms during the car buying process, including to book a test drive, order a brochure or configure a car.
Dominic Trigg, Rocket Fuel's senior vice president and managing director for Europe and emerging markets, said: "Digital clearly has a strong and growing impact on the consumer purchase path when it comes to buying cars.
"And what our research shows, is how significant it is especially for younger generations, who haven't yet established such strong brand loyalty and are more strongly influenced by automotive advertising than the older generations."