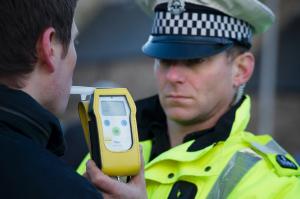 A car dealership in St Albans has announced that it will be hosting workshops to highlight the dangers of driving while under the influence of alcohol or drugs.
Steven Eagell Toyota has organised a special series of interactive discussions dispelling common misconceptions about driving under the influence. Held every Monday afternoon in March, these sessions will explain to drivers exactly how much alcohol is legally allowed to be consumed, what the effects can be on the driver's ability behind the wheel and what the punishment is should a motorist be caught drink driving.
Understanding the perils of drink driving is, of course, extremely important – not only will it endanger lives but, if caught, it will see a driver lose their licence. For motor traders themselves, whether working as a mechanic or a car dealer, this will mean they cannot obtain a road risks insurance policy, which is essential for their day-to-day practice of driving other people's cars.
According to the Herts Advertiser, the workshops will look to answer the following questions: When do you get a driving disqualification and for how long? At what rate do most people process alcohol? How many units are in different measures and types of alcohol? How soon after drinking could you be fit to drive safely?
While the drink drive limit has steadily fallen over the past two decades, road safety organisations are still calling for a zero-unit policy, that will not allow anyone who has had any alcohol to drive. This, campaigners say, will help eradicate the grey area that currently exists and make policing drink driving or driving on drugs far easier.