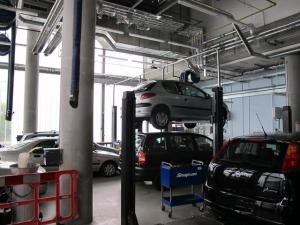 An investigation into car garages in Stratford-upon-Avon has found that many of them are missing basic faults with their customers' vehicles.
Warwickshire Trading Standards visited independent garages and main dealers across the county and found that some are missing or ignoring basic faults on cars despite charging customers hundreds of pounds for annual services. Among the common issues not detected or reported were low brake fluid levels, problems with the drive shaft or steering rack, corrosion to the brake disc and incorrectly fitted brake pads.
Car garages must always be extremely thorough to ensure they uncover any faults with a vehicle and thereby keep their customers safe. A road risks insurance policy can help in this matter; it enables mechanics to drive customers' cars and this can lead to issues being detected, allowing them to return to the garage and resolve the problems.
According to the Stratford-upon-Avon Herald, the garages that were part of the Trading Standards investigation have not been named, but the threat of court proceedings are looming. The investigation followed widespread complaints from customers about the quality of the service they were receiving.
A spokesman for Trading Standards commented: "We're not in a position to name these businesses at this present time.
"However, further investigations are now being undertaken and all court related enforcement action will be publicised."