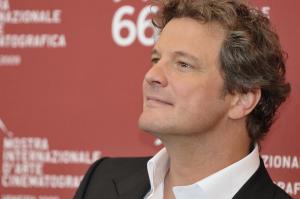 A car dealership in Chobham is preparing to welcome movie star Colin Firth who is due to be filming on the premises.
Leonard Daborn Ltd, a family-run dealership and garage that has been operating for more than 60 years, is going to experience the biggest day in its history when the business is turned into the set for a new movie. Hollywood leading man Firth is going to be filming on the site for a new movie about doomed yachtsman Donald Crowhurst, which has not yet officially been named, Get Surrey reported.
It's not every day that a small local car dealership is turned into a film set, so ensuring the crew's safety will be extremely important. During regular trading, as with any customer facing business, the dealership will be required to have public liability cover as part of its combined motor trade insurance policy, which will offer financial protection in case a customer is injured on the premises. No doubt something a little more out of the ordinary will need to be considered to ensure everything goes smoothly during filming.
Firth's character Crowhurst attempted, unsuccessfully, to circumnavigate the world by himself. It is a story which has inspired the novel Outerbridge Reach, along with poems, a play and art. However, despite the story being made into a 2006 documentary, entitled Deep Water, no film has ever been made about the 1970s voyage.
The movie is being directed by James Marsh, the man behind The Theory of Everything, a biopic about physicist Stephen Hawking which won many awards.
A spokesman for Leonard Daborn was unable to say what role the car dealership setting in landlocked Chobham would play in the film.