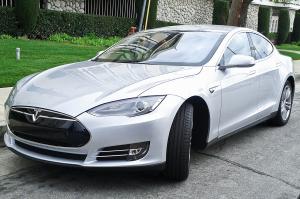 Tesla is expanding its UK retail footprint with the announcement of a second new showroom in the space of a few weeks.
The electric vehicle brand is to open a new dealership at the Grand Arcade in Cambridge as it continues to expand its UK retail network. It has begun recruitment with an advert for a manager for the new site at the shopping centre who has a "passion for electric cars" and is "personable, energetic, highly organised and hard-working" to head the facility.
Just last month, the company revealed plans to open a new facility in Leeds, where it opened a dealership in 2016. Planning permission has been applied for to convert the former Farnell Land Rover dealership off the A61. The current site is in the city's Victoria Quarter Shopping Arcade.
The new site at Hunslet will be a 16,000 sq ft facility with parking for 15 vehicles and will create 15 jobs. The dealership will feature a showroom, service centre and charging points
Tesla has 14 sites now in the UK. As well as Leeds, its operates from cities including Manchester, Birmingham and London.
Tesla's expansion shows the increasing interest and uptake of electric vehicles in the UK. Alongside well known British-produced models like the Nissan Leaf, other brands are moving in on the expanding market which has been helped by more affordable models and a better infrastructure for charging cars springing up around the UK. The increased ranges now available from the new generation of batteries alongside cheaper running costs are also helping to popularise alternatively fuelled vehicles.
If you are thinking of moving into working with electric vehicles to diversify your dealership and take advantage of this growing market, you will need to look closely at your motor trade insurance. Different volumes of cars and different values of stock will all be important when assessing your needs. Also, if you intend to offer repairs and servicing of electric vehicles, you will need a new skill set which also is likely to require different levels of insurance.
Moving into the electric vehicle market may make a big difference to your profitability as a dealership in the longer term, whether you concentrate wholly on EVs or stock them alongside traditionally fuelled vehicles. As Tesla's two rounds of investment show, it's a growing market that's worth watching.