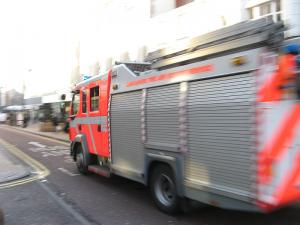 A car and a van have been damaged in a fire at a repair garage in Ilfracombe, Devon.
Fire fighters were called to the Foxhunters Garage, West Down, just before 9am on Thursday 6 November. A blaze had started in a van that was stored on the site and had spread to an adjacent car, "severely damaging" both vehicles, the North Devon Journal has reported.
For any mechanic or garage operating out of a set business premises, this story illustrates the value of having a good quality combined motor trade insurance policy in place. First and foremost this will protect the vehicles that are on site waiting for or undergoing repair. It can also include insurance cover for the tools, equipment, staff and customers on site, as well as for the building itself.
With the nature of the materials stored within repair garages – namely fuels and faulty vehicles – there is an increased risk of fires breaking out, making insurance cover against such events all the more important.
The newspaper confirmed that a fire engine from Braunton and a pump from Lynton used two hose jets and breathing equipment. After an investigation into the incident, fire crews confirmed that this was an accidental ignition.
A Devon and Somerset Fire and Rescue Service spokesman said: "The two vehicles involved were severely damaged."