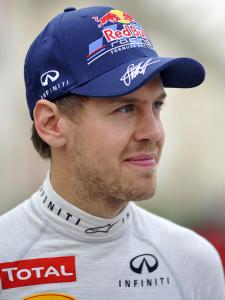 Four-time Formula One World Champion Sebastian Vettel has given a customer at a German car dealership the scare of her life by going undercover as a mechanic to take her on a thrilling test drive.
Racing driver Vettel wore a fake beard, wig and body suit as he dressed up like a mechanic at a dealership. When an unsuspecting customer came in asking to look at an Infiniti Q50 she was taken out for a spin with the F1 star and left clutching her seat as he performed a number of daring high-speed manoeuvres.
Driving vehicles that are for sale at a car dealership will, naturally, be a central part of the day-to-day jobs of mechanics and salespeople, whether it is to test they are working correctly, to move them between sites or to show customers how they handle. Not all employees will have the same level of skill as an F1 World Champ however, which is why it is important that businesses have a road risks insurance policy in place to ensure stock is fully protected while being driven around by staff.
Vettel, who recently announced that he was to leave the Red Bull team at which he has won his four world titles, took the customer to an industrial site where he unleashed the sporty sedan. Needless to say, the unsuspecting woman was left flabbergasted as the driver, adorned with greasy overalls, revealed his true identity.