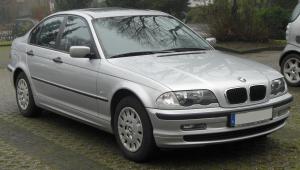 Good news from individual dealers suggests an upswing in sales for independent car dealerships.
Improvements in the economy and buyers' growing confidence are leading to better sales, according to one Kent-based business.
Big Motoring World has reported its best ever month for sales in November, shifting 904 vehicles, which was a rise of 104 per cent on the same month last year. The business, which is the UK's biggest independent dealer selling used BMWs, said it expects the positive trend to continue into the New Year.
Dealers who are experiencing higher volumes of trade and buying more stock to cope with demand should take care to check their road risks insurance and motor trade insurance policies to ensure they are adequately covered.
Big Motoring World's chief executive Peter Waddell said that selling other German marques such as Audis and Volkswagens had also helped lift the November sales figures.
He told Car Dealer Magazine: "We are extremely pleased with last month's figures. Like any dealership, sales fluctuate every month, but last month we saw an exceptional increase year on year.
"We think that this could be down to a number of reasons. With the economy improving, people feel more secure in spending money on cars. We now have a wider choice of pre-owned cars for our customers to buy. For example we sold nearly 200 VWs and Audis for the first time."
He added that the market was also being helped by the range of former personal contract plan vehicles with low mileages that are now becoming available.