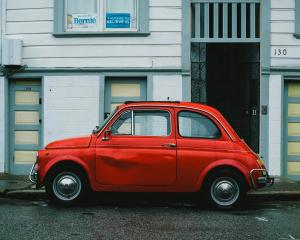 The average value of used cars sold at auction last month passed the £9,000 mark for the first time ever, new research shows.
The Pulse report from British Car Auctions (BCA) shows the average used car sold for £9,090 in April, the highest headline figure on record, rising by £240 over the month as values climbed steadily during 2017.
BCA said buyers continued to bid on a wide and varied range of stock.
Year on year, average values rose by £935, an 11.4 percent uplift over the same period as good levels of demand and a rich mix of vehicles, with lower age and mileage profiles, tempted buyers.
Values for fleet and lease vehicles also reached a high point, with a similar record-breaking performance: their average value was £10,473 in April 2017, up from £9,899 in April 2016.
Dealer part-exchange values rose by £82 (1.7 percent) to £4,676 in April, the highest point on record for part-exchange vehicles at BCA.
Longer term values have been relatively stable, with year-on-year values ahead by £202 (4.5 percent), with average age and mileage hardly changing over the period.
However, values for nearly-new vehicle values fell by just under one percent to £18,028, with model mix having a significant effect in this low volume sector.
Simon Henstock, BCA chief operating officer, said: "While seasonality is less of a factor than it used to be, we still see some slowing of trade as the summer months approach.
"Post-Easter, potential retail customers often turn their attention to funding the imminent summer holiday, as a result postponing any change of vehicle to later in the year. This naturally impacts in the wholesale sector as professional buyers are more likely to buy to order or simply fill gaps on the forecourt.
"While BCA's data shows average values are rising, much of this is driven by the high quality of stock we offer from the cream of the fleet, leasing, finance and dealer sectors and webuyanycar.com vehicles.
"We are seeing high volumes of stock reaching wholesale channels which means it is a buyer's market in the short term."
If you are using statistics and marketing news to help with your stocking decisions, remember that a change in the value or volume of vehicles on your forecourt will impact your insurance. Make sure you check your motor trade insurance policy to ensure it is right for any changes you make to your business.