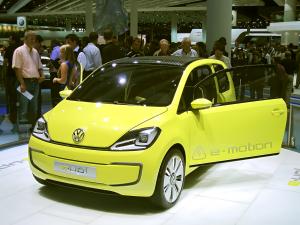 In an effort to put the emissions scandal behind it, Volkswagen has unveiled plans to introduce more than 30 electric vehicles by the year 2025.
The company's 'Together — Strategy 2025', published in mid-June, follows a period of soul searching for the German automotive giant following widespread condemnation of its emissions rigging last year. Now chief executive Matthias Mueller is keen to turn the marque's reputation around with the introduction of more than 30 new electric-powered vehicles by 2025.
If you're thinking of plugging into the burgeoning electric car market, be sure to check you have adequate levels of insurance to cover your new stock. As well as your general motor trade insurance and road risks insurance, you may also want to consider upgrading to a combined motor trade insurance policy, which protects the facilities as well as the contents of your site.
The company plans to sell between two and three million electric vehicles per year. In addition to the introduction of these greener vehicles, Volkswagen plans to focus its energies on digital mobility (including ride-sharing apps), a more open style of management and a stronger emphasis on profitability — increasing operating profits from six per cent to seven or eight per cent by 2025.
In a statement made to the world's press, Volkswagen announced: "The company estimates that such vehicles could then account for around a quarter of the global passenger car market. The Volkswagen Group forecasts that its own BEV [battery electric vehicle] sales will be between two and three million units in 2025, equivalent to some 20 to 25 per cent of the total unit sales expected at that time."
Acknowledging the difficulty Volkswagen has in winning back pubic confidence in the marque, Mr Mueller, at a news conference held at the company's Wolfsburg headquarters, added: "Our most valuable currency is trust."