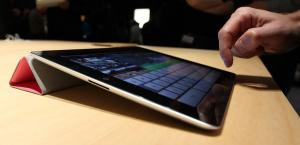 A new car dealership with a twist is set to open in Yorkshire, with the showroom being completely "unmanned".
The pilot initiative from Colin Appleyard is similar to an Argos store, allowing car buyers to browse and choose their vehicle with no interaction with a salesperson. The dealership is being aimed at clued up motorists who already have a good idea of what they want.
Among the many careful consideration the owners will need to think about as they embark on this unique venture will be what kind of motor trade insurance cover they need. On the one hand the machine-automated dealership might not need the same level of employer's liability cover as there will be far fewer staff, but it will still need public liability cover, as any customer-facing business does, to protect members of the public on the site.
According to the company's website, the experimental showroom will remove sales staff from the shop floor, and instead provide tablet computers for customers to use to look up information about vehicles, place their order and even apply for finance.
Explaining the decision, managing director Robin Appleyard said: "We're finding customers are immensely clued up about the exact cars they want even before they walk in through the door.
"They don't need somebody to sell them a car, because they've already made up their mind."
The first unmanned showroom will open in late 2014 in Yorkshire and if successful will be rolled out across the group's six locations, AM Online reported.