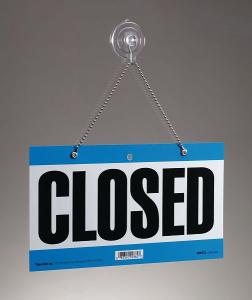 A chain of car dealerships in East Yorkshire has shut for business until further notice under mysterious circumstances.
Brian Leighton Garages runs a number of motor trade businesses in Howden, including Nissan, Isuzu and SsangYong dealerships, as well as an approved Land Rover service centre. After 48 years of trading the company's doors have been shut, with many employees losing their jobs, although the exact reasons for the closure remain unknown.
Stories such as this illustrate why it can be worthwhile getting declared linked business interruption cover as part of a company's combined motor trade insurance policy. Based on projected earnings, if a firm experiences a sudden and significant downturn in profits, this type of insurance could offer support for the financial ramifications that will come if a business is forced to close down, such as having to pay outstanding wages.
Car Dealer Magazine, reported that as many as 70 people may have been made redundant when Brian Leighton Garages ceased trading. Rumours that the company has entered administration are not thought to be true but a tweet from the firm on Tuesday (17 June) confirmed that staff had lost their jobs; it said: "We hope that all our loyal, hard-working staff find alternative positions soon."
A further message from the family-run business read: "We would like to thank all our customers and employees for their support over the last 48 years. It is a very sad day for us." Having spoken to an employee, Car Dealer Magazine suggests that the news could come as a result of a cashflow issue.