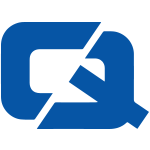 Illegal motorists, such as those who fail to invest in car or van insurance, may be among those offenders caught by a successful scheme in north Yorkshire.
An automatic number plate recognition (ANPR) scheme in the region has been so successful that it saw 205 arrests made between June 2006 and May 2007, the York Press reports.
It is now set to be expanded through the introduction of three new fixed sites.
"Through these arrests, the team have supported the strategic aims of reducing crime and anti-social behaviour, bringing offenders to justice and reducing fear of crime and antisocial behaviour," states a police report.
Since fixed sites were introduced, the scheme has netted the recovery of 351 vehicles, 18 of which were stolen.
The other 333 were found to be without car or van insurance cover.
According to government figures, the Home Office gave police forces across the UK £32.5 million to implement ANPR between 2005 and 2007.