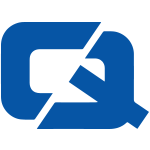 09 October 2012

A safety conference will be held by Brake for fleet managers who are being asked to consider the dangers which are posed by young drivers.
The Fleet Safety Forum will be held in Nottingham on December 6th and will include presentations from academics and professionals, including Stephen Stradling, professor emeritus at Edinburgh Napier University and policy adviser for the Association of British Insurers Scott Pendry.
Speakers will explain to delegates why young drivers are a high-risk group, along with how mangers can help to prevent crashes.
Roslyn Cumming, development manager at Brake, said: "Younger drivers are statistically far more likely to crash than other at-work drivers. This seminar provides an excellent opportunity to hear from academic experts in the area about how to mitigate the risks associated with younger drivers in your fleet. I urge anyone working in the field to attend."
Research taken from Reported Road Casualties Great Britain 2010 showed that while one in eight drivers is aged 25 or under, this group is involved in a quarter of all crashes which result in serious or fatal injury.
Visit ChoiceQuote – for the #1 fleet insurance