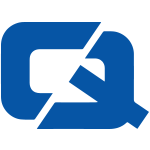 Couriers who have parked up on their break and forgotten whereabouts in a car park they left their vehicle may be relieved to discover that they are not alone.
According to research by Chevrolet, more than one in five drivers lose their vehicle at least once a fortnight and spend about five hours and 13 minutes a year looking for their misplaced automobiles.
This month, 12 million shopping hours are expected to be lost as a result of people being unable to find their vehicles, costing the economy £648 million.
Of those who have lost their vehicles, one in four admitted they had considered reporting them as stolen to the police – potentially resulting in a claim on their courier insurance.
"Drivers waste so much valuable shopping time searching for their misplaced cars and up until now there hasn't been any real solution to the problem," stated the firm's spokeswoman Susan Kalair.
Chevrolet has now developed a gadget that enables the car to call out a personalised message to its owner to help reunite the two.