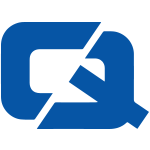 Motorists who work to a tight schedule and become frustrated when stuck in motorway traffic may soon find that they are allowed to use the hard shoulder.
Transport minister Ruth Kelly is set to speak on the issue of hard shoulder driving later this week following a successful pilot scheme along the M42.
The Campaign for Better Transport has welcomed plans by the government to allow drivers to use the hard shoulder in this way when stuck in severe traffic jams, potentially reducing traffic incident rates and helping courier insurance holders to avoid claims.
Speaking to BBC Radio 4's Today programme, spokeswoman Rebecca Lush Blum said: "We'd like to congratulate the government for realising that it can't carry on trying to build its way out of congestion and it can't afford to continue with its massive £13 billion motorway widening programme."
She added that the measure can help cut road incidents as well as air pollution, stating: "So it's a safer, cleaner, cheaper alternative to motorway widening and it helps us tackle climate change."