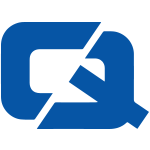 Courier insurance customers could be set to undergo safety training for driving at work, following news that a new programme has been launched.
The British Vehicle Rental and Leasing Association (BVRLA) has introduced a revised edition of its Guide to Driving at Work Manual, which it hopes will be used by management as a tool to further educate their couriers.
On top of including information on things like reviewed legislation and technology developments, the guide features advice on how to tow a vehicle and safely load it.
BVRLA chief executive John Lewis commented: "Every person driving at work presents a risk, and health and safety law applies just as much to on-the-road activities as it does to the conventional workplace."
This comes after the Freight Transport Association recently held a seminar in Stratford-Upon-Avon aimed at educating local authorities on how to implement changing legislation when it comes to commercial insurance customers on the road.