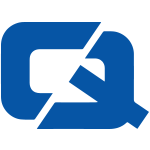 Fleets could soon be making use of real-time two-way connectivity with personal navigation devices (PNDs), if new developments in the technology prove successful.
According to ABI Research, some 34 per cent of PNDs will feature on-board connectivity by 2013, allowing users to get real-time traffic information, live local search and map updates.
The company's principal analyst, Dominique Bonte, said that firms that are looking to develop such technology for use by fleets and other drivers – potentially including courier insurance holders – will have to come up with "seamless solutions".
"They will have to embrace open development platforms to stimulate the design of third-party applications," Mr Bonte added.
ABI Research suggested that firms such as Magellan, Mio, TomTom and Dash, which manufacture PNDs, have been prompted to begin looking into the technology to incorporate the updates.
According to its website, ABI Research was founded in 1990, with more than 500 organisations reliant on the analysis it provides each year.