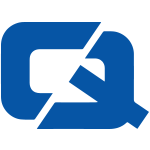 North Yorkshire Police is making use of innovative keyhole camera technology to catch rogue drivers.
The tiny cameras have been fitted to officers' motorcycle helmets to capture footage that could result to the successful prosecution of particularly dangerous motorists.
Operation Anvil, as the scheme is called, will help to make the region's roads safer for motorcyclists in particular, Sgt Pete Mason, Bikesafe co-ordinator for North Yorkshire Police, commented.
"The cameras provide a motorcyclist's view of the road and footage can be studied to establish what may have caused an accident or how road safety could be improved," he remarked.
Such a scheme could have implications for motorbike courier insurance holders in the North Yorkshire area if it helps to reduce accidents.
Meanwhile, police in York are currently trying to crack down on drivers who use a mobile phone while driving over the course of March.