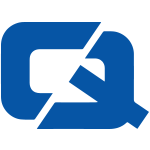 Courier insurance holders may be among the motorists in North Tyneside being urged by police to take care of their valuables by not leaving them in the car.
Officers hoping to keep crime in the area down are calling upon drivers to accept some responsibility for their vehicles by removing possessions from show.
In addition, they have been conducting patrols in which they look out for items left on show in automobiles and write to the owner with crime prevention advice.
"Thefts from vehicles can be prevented simply by motorists removing valuables out of sight when they park up," commented Detective Inspector Paul Young from North Tyneside Area Command.
He added that motorists who work with police to keep crime down could reduce their chance of having to claim on cover – potentially including courier insurance.
Meanwhile, police in Carmarthenshire, Wales, have also urged motorists to keep belongings away from the eyes of thieves after thefts of satellite navigation systems rose across the county.