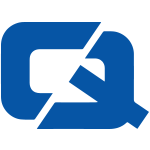 Courier insurance customers who rely on their satellite navigation systems (sat navs) ought to consider following new advice and keep them out of sight.
Kama Wager, crime reduction adviser for Alyesbury Vale at Thames Valley police, reminded sat nav owners to ensure they do not leave such devices on display.
"Don't tempt the opportunist thief by enticing them to target your vehicle," the expert warned.
Motorists should also ensure they do not leave other valuables or cash in view, even if they are only leaving their cars unattended for a few minutes.
That is "all it takes" for a thief to steal sat navs, laptops or handbags, Wager said.
Car owners ought to ensure they lock their cars, close all windows and park in a safe and well-lit place, the force advised.
Jenny Hodge, public relations manager for TomTom in the UK and Ireland, recently said that sat nav devices help drivers to reduce the number of miles they travel and the time they spend behind the wheel.