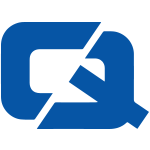 Courier insurance holders may want to consider investing in a new vehicle in the springtime, as a motoring body has said that this may be the best time to bag a good deal.
According to the Retail Motor Industry's National Franchised Dealers Association, the month of March could see plenty of zero per cent finance deals become available, as well as attractive deals in relation to vehicle prices.
"With the first of the year's number plate changes soon upon us in March, this could be the time to get into a new car," stated Sue Robinson, the organisation's director.
But the body suggests that drivers take into account a number of factors before parting with any cash, including checking the small print of warranties and considering the purpose of the vehicle – including whether it will be used for people or goods, or if it will need to make long journeys.
Meanwhile, the BBC states that new cars can depreciate quickly, losing up to half their value in the first year of ownership.