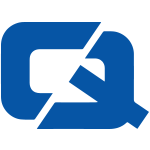 Motorists in the Cotswolds may want to follow police advice to avoid falling victim to car crime this Easter.
The Wiltshire and Gloucester Standard has reported that tourist attractions and car parks in the area are set to get busier during the forthcoming holiday period, which could cause these places to be targets for thieves.
Police are advising motorists to keep their vehicles locked at all times – which could help them to avoid car or van insurance claims.
"Although this sounds obvious to some, you will be surprised at how many car crimes are a result of the car being left unlocked in a public place," stated Acting Police Sergeant Mark Godsland.
He added that motorists should always keep possessions out of sight, regardless of their value.
"By taking these few simple measures and ensuring that the vehicle is fully secured prior to leaving it, motorists can significantly reduce their chances of becoming victims of car crime," the sergeant stated.
It recently emerged that a man is being held in custody in connection with a recent spate of vehicle crime in Gloucester in which 14 vehicles were targeted in one night.