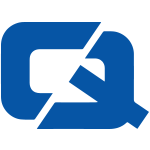 Motorists in Trafford using their Fiat Punto as a courier vehicle may want to keep their car locked away when not in use.
The Northwich Guardian reports that six of the models have been targeted by thieves over a recent 12-day period, with all vehicles left without their steering wheels and columns.
Officers believe that the crimes are being carried out on a paid to order basis and are leaving drivers unable to use their vehicles – potentially also resulting in a claim on their courier insurance.
"These thieves must be stealing the steering columns and wheels to order – if any member of the public has any information that could identify the culprits please contact the police immediately," said crime reduction manager Keith Thomas.
Owners of the vehicle are now being advised to make use of garages overnight or park their car in a well-lit area.
In the past the car has won awards, including being named European Car of the Year 1995.