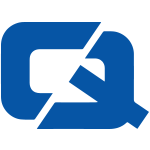 Some courier insurance holders may have found that they struggled to get their jobs done recently when snow fell across parts of Yorkshire.
According to the York Press, between two and four centimetres of snow fell recently, causing havoc on the roads, with police called to attend 25 scenes in the morning of December 3rd.
Some cars came off the road while others were completely snowed in, the publication reports.
North Yorkshire Police driving instructor Dave Goudie urged motorists to take "extreme care" when driving in winter weather conditions and consider whether a journey is really worth completing on snowy roads.
He suggested: "On treacherous roads, it is literally a case of better late than never."
Scotland has also seen some snowfall, with up to 30 cm of the white stuff expected to have settled on the hills in the Grampian region overnight on December 3rd.