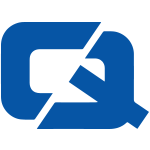 A new application has been released for trial in the UK to help taxi passengers ensure they are travelling in a registered vehicle.
Taxi customers can check if their cab is licensed as part of new scheme that has been put to the test in Worthing in Sussex, The Argus reports.
Am I Safe? allows passengers' friends and family to view where they are when they are being transported home by a taxi. The system will alert the user if they are going off-course or if the taxi is not a real one.
Anthony Price-Thomson, the founder of the application, said: "Am I Safe? creates a 'footprint' of the search, storing time, location, car registration, and your username, making you traceable quickly if something was to happen."
He added that this would go some way in giving passengers and their friends and families peace of mind and could also deter illegal drivers from making pick-ups.
Controversy was caused last week when it was announced that taxi drivers may be allowed to tape conversations of all passengers in their vehicles.
Visit the #1 Black Cab Insurance page.