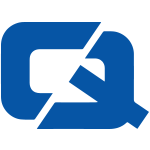 Controversial plans for strict taxi age limits in Aberdeenshire are likely to be abolished, according to a report.
The Press and Journal states that Aberdeenshire Council is set to scrap the proposed law due to complaints from local taxi operators over its potential impact on the trade.
Its original plan was to prevent cabs that are more than five years old from being used, which it said was a response to the rising number of vehicles failing their roadworthiness tests.
However, cabbies have protested en masse that regulations of this kind would require a vast number of expensive replacement vehicles to be purchased, which would drive many companies out of business.
Aberdeenshire Council's head of legal services Karen Wiles said: "We realise, as it seems does the trade, that there are alternative ways to ensure the roadworthiness of vehicles which are not so financially onerous."
Last month, the newspaper reported that taxi drivers are also calling for fares to be increased in order to help them compensate for the rising cost of fuel.
ChoiceQuote – the #1 taxi insurance page