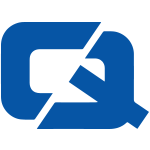 Taxi drivers in Allerdale are calling on the local council to increase fares in the area to make it easier to afford essential expenses such as insurance.
Allerdale Borough Council is to reconsider its decision to freeze fares this year after concerns were raised that current rates are no longer high enough to cover these costs, reports the Times & Star.
Although the authority agreed in February that December 26th will be made a premium rate day, no other fare increases were announced.
It will now discuss the matter once more on May 19th 2010, after which it will make its final decision.
Local cabbie Sue McKenzie has already criticised the council's current stance in a letter to the authority, saying: "Once again it appears that taxi drivers who comply with the rules and regulations are just targets for another blow in an already difficult climate."
This comes after authorities in London raised fares in the capital this month after acknowledging that drivers should be provided with assistance in paying for fuel and taxi insurance.
For the #1 taxi insurance page, visit ChoiceQuote