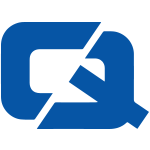 Taxi drivers in Basildon have called for limits on the number of cabs operating in the area after expressing fears that overcrowding is damaging business.
Cabbies are concerned that the supply of taxis in the area is currently outstripping demand, which is forcing many drivers to work lengthy hours below minimum wage to remain financially solvent, reports the Basildon Recorder.
However, the local council has recently rejected calls to conduct a review into the number of drivers in the district.
Alan Isley of the Basildon Taxi Proprietors Association said that a reinstatement of a maximum limit on cabbies, which was lifted in 2005, was necessary to prevent the number of hackney carriages from ballooning further.
He said: "The public are well satisfied with our service, but we are really concerned how bad it is getting out there."
Last month, trade union GMB threatened authorities in Chelmsford with strike action if they do not address concerns held by local taxi drivers about overcrowding in the area.
Visit ChoiceQuote, the #1 taxi insurance page