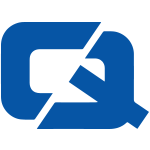 Plans to export the iconic British black cab design are going ahead,
with manufacturers hoping to sell units to taxi firms in Asia.
Manganese Bronze, the firm behind the design, said deals were on track
with overseas deliveries set to start in 2009.
A network of dealers is charged with stocking the famous TX4 cabs
internationally, with clearance already given to sell units in China.
Manganese Bronze said: "Considerable interest continues to be shown by a
wide variety of customers in our international markets."
The company added its Chinese venture "offers the greatest potential to
secure the long-term profitable future for the group" with the start of
Chinese prototype production now just weeks away.
The expansion is likely to result in the appearance of thousands of
black cabs on Asian roads next year, with firms snapping up large orders
of the new models and taking out taxi insurance policies.
Last month the firm said it had signed a deal with Tanfield Group to
produce a zero-emission black cab, to be labelled the TX4E.