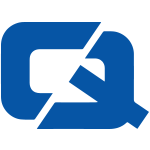 Bristol City Council has raised concerns that the number of taxis operating in the town centre is causing a safety risk to pedestrians and other road users.
The authority has stated that it intends to take action over fears that too many drivers are crowding taxi ranks to pick up passengers, often obstructing the road.
In addition, others have taken to picking up passengers in other unlicensed areas such as roadsides, which is illegal, reports the BBC.
The council will therefore be looking to implement measures such as installing CCTV cameras in order to catch those violating these laws.
Once identified, offenders will be sent a letter warning them that they risk the suspension or revocation of their licences though such actions.
Greater Manchester Police offered similar advice to taxi drivers last week, with the Rochdale Observer reporting that a recent crackdown on illegal pickups led to ten drivers facing prosecution.
Visit ChoiceQuote – the #1 for taxi insurance