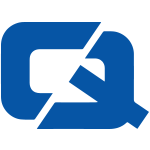 Cab drivers in London, potentially including those with taxi insurance, may be interested to read that a taxi maker has given disabled and disadvantaged youngsters an action-packed day of fun to remember.
LTI Vehicles, which manufactures taxis, donated £1,500 for the organisation of the Mad Hatter's Tea Party, which is financed by the London Taxi Drivers' Fund for Underprivileged Children (LTDFU).
Some 600 children attended the event held on January 20th, where they took part in activities and enjoyed being entertained.
Richard Daniels, LTI Vehicles' government affairs manager, said that the firm was "delighted" to be able to help with the event as the charity celebrates its 80th anniversary.
Accepting the cheque, LTFUC chairman David Lessman said: "A big thank you to LTI Vehicles for this generous donation. Without their support we would be unable to give such pleasure and excitement to hundreds of disadvantaged children and their helpers."
The event was also attended by EastEnders actors Kara Tointon and James Alexandrou and Big Brother winners twins Sam and Amanda Marchant.