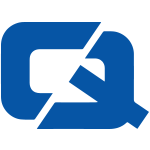 A cabbie from Skegness is having to turn to his taxi insurance provider after discovering that thieves had broken into his vehicle.
The driver contacted police after noticing that the doors of his blue Peugeot 406 had been forced open and that his Tom Tom satnav had been stolen along with a money box.
It is believed the theft took place sometime on Thursday afternoon last week where the car was parked at the Pier car park in North Parade, the Skegness Standard reports.
Police have urged anyone who may have witnessed the event or knows the thieves in question to contact their local station.
This comes after a recent study carried out by TV channel G.O.L.D found that taxi drivers are the grumpiest workers in the UK as a result of having to contend with drunken passengers, traffic jams and indeed, the threat of theft to their vehicle.
Visit the #1 taxi insurance site – ChoiceQuote