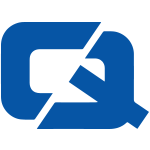 Cab drivers have responded positively to the introduction of security marshals at a busy Essex taxi rank.
Guards have been stationed at the Baddow Road taxi rank in Chelmsford for six months in a bid to limit crime and disorder, as well as to safeguard cabbies and their customers, reports BBC News.
The marshals' responsibilities include ensuring people get into taxis safely and do not take any food or drink, as well as preventing queue jumping.
Ian Grundy, cabinet member for safer communities, said the initiative has been a success so far, stating that it has contributed to "a real reduction in public order offences in the area".
He also said that drivers and customers have responded well to the scheme, which is now set to be continued for an additional three months.
A similar marshalled taxi rank scheme was also introduced in Liverpool in November 2009 in a bid to make the city centre safer during busy weekend periods.
ChoiceQuote – the #1 taxi insurance page