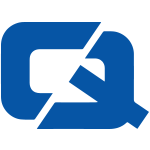 Taxi drivers in Humbleton have been sent back to school to learn to improve their customer service skills to passengers.
They worked towards achieving a level two NVQ in road passenger vehicle driving over the course of a 12-week long study programme through which their knowledge of the job was assessed.
Licensing and Environmental Protection Committee vice chairman councillor Derek Adamson said: "We hope the drivers will have developed skills which will benefit them not only in their job but also life in general."
Meanwhile, a 19-year-old future London cabbie has become the youngest person to have passed his taxi licensing test.
Kevin McLaren broke the record previously held by his older brother by passing his Knowledge test at Transport for London's Public Carriage Office.
Mr McLaren, who completed his studies in less than two years compared to the average three to four years, comes from a family of taxi drivers and has always wanted to be one.
Visit the #1 Cab Insurance page