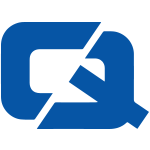 Taxi drivers in Leeds are prepared to take serious action against the council if their protests against its latest proposals are ignored.
Cabbies and members of the GMB Union have claimed that they will not go quietly if local authority plans to reduce the maximum age of hire cars from eight to six go ahead.
Bill Chard of the national trade union told BBC News: "I sincerely hope that the council has been listening to the constructive arguments that we have put to them, if not then we are on a direct collision course."
This comes after Leeds City Council made the proposals to amend existing regulations in a bid to reduce the number of cabs on the road currently failing safety checks.
Meanwhile, taxi drivers in Wiltshire recently hit out against their local authority after it announced plans to revamp the town centre, including the design of one of its main taxi ranks, This is Wiltshire reports.
Visit ChoiceQuote for the #1 taxi insurance