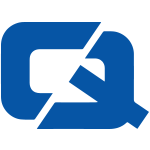 UK taxi drivers are set to have easier access to new and used cabs and products from LTI Vehicles, it has been claimed.
According to the cab manufacturer, greater investment in direct sales sites and customer service will ensure that drivers get the most out of the organisation.
"[Taxi drivers will have] excellent after sales care provided by a local service dealer who is trained and equipped to maintain our vehicles to the high standards our customers deserve," commented Rob Laidler, LTI sales director.
In order to achieve this, the company is planning to cut out the middle man by ending its contract with all independent dealers.
This may be of interest to many taxi drivers in Leeds, who could soon be in the market for a new cab following proposals from the city council to reduce the maximum age of private hire vehicles from eight to six, BBC News reports.
Visit ChoiceQuote for the #1 taxi insurance