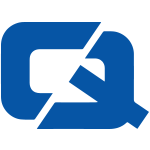 Taxi drivers in the Midlands – potentially including those with taxi insurance cover, are being invited to put their driving skills to the test.
A special open day is being held in Birmingham by taxi maker LTI Vehicles, with drivers invited to attend and take part in an assault course developed for cabs.
Among the challenges will be to load and transport a wheelchair in a taxi while balancing a tennis ball on the car's bonnet.
The motorist who completes the course in the fastest time will receive a prize of £200.
John Loakes, LTI Vehicles dealer M&O Birmingham's general manager, commented: "In addition to a buffet lunch and our competition, drivers who attend can also benefit from special deals on both new and used LTI taxis."
Last month, LTI Vehicles donated £1,500 to support the Mad Hatter's Tea party, which was organised by the London Taxi Drivers' Fund for Underprivileged Children.