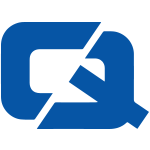 05 December 2012

Councillors in Cardiff have rejected plans to impose a maximum age limit on taxis that operate in the Welsh capital.
Proposals had been put forward by a group of council officers to the public protection committee to set a cap on how long saloons and multi-purpose vehicles (MPVs) can be used on the streets of Cardiff, WalesOnline reports.
However, these plans have been rejected with some councillors stating that ongoing maintenance to older vehicles is an important part of running a fleet and that by taking them off the road after ten years would not be beneficial.
Lyn Hudson, Conservative councillor, told the source: "Sometimes the older cars are better maintained, more robust and fit for purpose. In this current (financial) climate, we should be encouraging better maintenance rather than worry about the age of the car."
Cardiff is the biggest city in Wales and is popular with visitors meaning that taxis play an integral part in transporting tourists to all the local landmarks and this decision represents a major win for drivers.