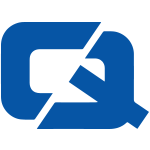 17 May 2013

From September this year all taxis in Northern Ireland will be able to pick up passengers off the streets, just like black cabs. Private-hire taxis won't have to rely on bookings after the change in legislation.
Originally the change was meant to come into action last month, but was pushed back so as to give taxi companies more time to accommodate the change.
The single-tiered licensing system will give a wider choice of service provider to customers. It will also enable people to tell whether the taxi they flag down is a legal taxi, according to Alex Attwood, environment minister.
Drivers from surrounding areas of Belfast will also be able to work within the city. This will increase the supply of peak-time taxis and should improve business.
Mr Attwood said: "Having the ability to obtain any taxi without pre-booking will help to provide the public with more choice. It will also give those in the taxi industry more opportunities for business in these difficult economic times."
For the #1 taxi insurance – visit ChoiceQuote