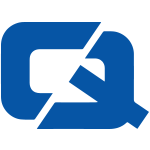 Cherwell taxi drivers have welcomed moves by the district council to implement new ranks in the area.
According to Cherwell Valley Hackney Association (CVHA), if they go ahead, the local authority's plans could be a big boost to cabbies' business and beneficial to locals who are regular taxi passengers.
The council has proposed to look into creating five small ranks, including the first one ever in the Kidlington area.
CVHA chairman Sikander Hayatt told the Bicester Advertiser: "We appreciate the council helping us gain further rank status and we believe this will be of great help to our customers."
Meanwhile, taxi drivers in Cambridge have expressed their gratitude to the city council after it announced plans to permit fare increases.
The licensing committee gave the go ahead for cabbies to up the initial pick-up charge from £2.20 to £2.40 in order to help drivers break even when it comes to the cost of fuel and vehicle maintenance, the Cambridge News reports.
For the best taxi insurance quote – visit ChoiceQuote