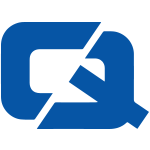 Christmas partygoers in Barnsley have been urged to exercise caution when using taxis or private hire vehicles.
This comes after the council announced that it was implementing a "zero tolerance" policy with regards to unlicensed taxi drivers.
Councillor Charles Wraith, chairman of the general regulatory licensing board, told the South Yorkshire Star: "Our goal is to ensure a safe, good quality service and we ask members of the public, for their own safety, to check any vehicle they use is licensed."
Unlicensed cabs are not properly insured and are therefore not covered to carry passengers.
If they are unlicensed and uninsured, they could also be unroadworthy and as a result, unsafe.
This comes shortly after police in Wales revealed that more than two-thirds of public service vehicles were unworthy of the road during a recent check.
The operation, involving police and the Vehicle and Operator Services Agency (VOSA), stopped a total of 22 taxis, limousines and minibuses driving from south Wales to Cardiff – ten of which were found to have serious road safety faults.
Visit the #1 Taxi Insurance page