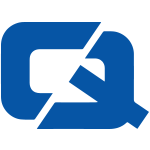 Cabbies looking to preserve their taxi insurance premiums this winter might want to consider some advice recently issued by police in Preston.
The city's officers are urging motorists to ensure their vehicles are secure if they defrost them by leaving the engine running.
"It only takes a few seconds for a thief to drive away in your vehicle," a spokesman told the Preston Citizen.
Meanwhile, not making sure the car is completely safe could result in taxi insurance claims being affected in the event of the vehicle being stolen.
Crime Prevention Officer Phil Bucksaid: "Besides being a gift for car thieves, you may find that your insurance company invalidates your claim for failing to take reasonable security precautions."
He added that drivers should be aware that leaving a car unattended with its engine running on a road is an offence.
The call is supported by organisation Safer Motoring, which urges motorists to keep their vehicles secure at all times.