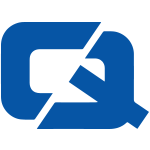 Southampton taxi insurance customers have accused the local authority of being discourteous after it agreed upon road closures without consulting them.
Changes to the town centre's road system are to be implemented at nights from this weekend in a bid to reduce rowdy and drunken behaviour, however the drivers have claimed that they could have been seriously inconvenienced because they were not made aware.
Taxi union boss and driver Perry McMillan told the Daily Echo: "Of course we are all for public safety but not to bother consulting us is a real slap in the face."
He added that the new measures are unlikely to stop the violence that occurs in the centre, but will simply provide revellers with "a bigger boxing ring".
Meanwhile, taxi insurance customers in Stoke-On-Trent are getting ready to enter into talks with their local authority following news that it intends to increase the amount of money they have to pay each year to be allowed to pick up passengers outside the town's train station, the Sentinel reports.
Visit the #1 taxi insurance page