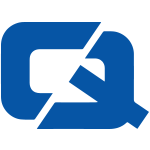 Taxi drivers in one city are reporting a dramatic reduction in abuse and attacks against them following the installation of CCTV systems.
Dealership Taxifix fitted the cameras to black cabs in Liverpool last year and says drivers are feeling safer after the arrival of the scheme.
Initially part-funded by Liverpool Chamber of Commerce, the gadgets are available in bronze, silver, gold and premium packages.
Some drivers said the systems had helped provide evidence when making a claim on taxi insurance policies.
Taxi driver William Blain said: "People see the screen and immediately reassess their intentions. It took Taxifix only a few hours to install the system and provides me with added levels of security."
Taxifix managing director Damian Lynch added unruly passengers would "think twice" about causing problems for drivers when noticing the systems in cabs.
The company also sells taxi models, including the TX4 featuring anti-lock braking systems and an engine management systems.