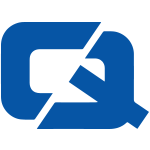 Cab drivers in Norwich are currently debating possible changes to the style and make of taxis in the city.
According to the Norwich Evening News, the city's councillors have indicated that they are thinking about making the new Peugeot E7 into a hackney carriage, but not all cabbies are keen.
Some drivers think that any changes to the design of hackney cabs may cause confusion, while on the other hand, others believe that the new style is more environmentally-friendly.
Commenting on the possible developments, black cab driver Mark told the publication: "I don't think it is a good idea.
"Some people already try to flag down private hire vehicles. If you add another hackney cab into the mix it will just make people even more confused."
James Cullabine, who has been driving taxis for 20 years, added that the Peugeot model may be better for disabled people.
Reporting other taxi news this week, the South Wales Echo revealed that taxi drivers in Cardiff are trying to get fares increased.