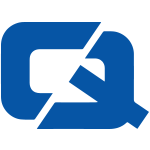 Fife authorities have expressed confidence that their newly launched training scheme for cabbies will help to improve standards of driving and client care in the area.
Local police have allied with Fife Council to host a series of free half-day courses for prospective taxi drivers, the first such initiative to be commenced in Scotland.
Among the issues which are being highlighted by the course is the need to regulate speed and wear a seatbelt, as well as the safe use of mobile phones.
Although the course does not feature a formal evaluation or pass/fail structure, it is hoped that the training will help to highlight safety issues relevant to cab drivers in a way which will encourage better performance.
Fife Police road safety manager Jane Greer said the course "will help prospective licence holders understand the need for the highest standards of driving".
Earlier this month, Strathclyde Police launched an initiative to safeguard legitimate taxi businesses in the area by rooting out criminals using the sector as a front for their activities.
ChoiceQuote, the #1 page for taxi insurance